IMAGINEM, derived from the Latin word for image, is a new global omni-channel media brand that captures the creativity and daring reflected in the spirit of independent eyewear designers. The brand concept was conceived in Milan, heart of the European fashion world, and celebrates Independent eyewear collections from around the world.
IMAGINEM will proudly present the exquisite creative works of independent eyewear designers through a comprehensive multi-media eco-system. IMAGINEM's media omni-channel consists of a premium quality print and digital replica magazine, an exquisitely curated Instagram page, an interactive bold website and digital e-newsletter communications.
THE GLOBAL EACH OF IMAGINEM WILL EXTEND TO THE LARGE EUROPEAN MARKETS THROUGH ITALIAN, GERMAN AND FRENCH LANGUAGE-SPECIFIC EDITIONS OF THE MAGAZINE.
Together, social media Ambassadors, media partnerships and the multi-language approach will provide independent eyewear collections with unprecedented global reach and cost effectiveness.
Advisory Council members share a passion for independent designer eyewear and guide the development of IMAGINEM.
Alexandra Amico
Born in the northern Italian city of Como, currently living in Milan, I am always ready to travel. I have a degree in Fashion and Textile Design and a master's degree in Photography. I am both a photographer and a journalist and I work mainly in the fashion industry. As a photographer, I do photoshoots for magazines and brands ranging from prêt a porter, bridal, street style, eyewear, accessories, fashion shows and social media content. As a fashion editor, I'm constantly looking for the latest and most original trends. I love the continuous evolution of fashion. My passions are road trips and pop art.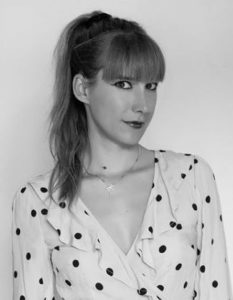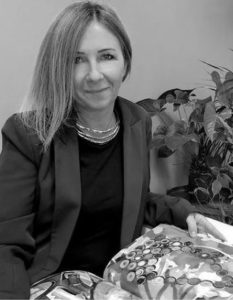 ILENIA CRESCERI
I am an Italian graphic designer and Art Director, working in visual communication for 15 years. I like to be a perfectionist and I am very passionate about beauty and love clean shapes. For several years I have collaborated with leading companies and major events, working in graphics and video production. Today, my main focus is editorial graphics design. I follow the design field in lifestyle, eyewear and luxury cars magazines. I love working at my studio full of light, surrounded by all kinds of plants.
Alessandra Locatelli
DIGITAL MARKETING SPECIALIST
I am sunny and sociable person who likes to work in a team and connect with others. I also consider myself curious and enterprising. My interests are dance, music and, for the last several years, publishing. I love sunglasses, a symbol of fashion but also of happiness and the possibility to express personality in an immediate way and with great variety every day. More recently I have been working in premium fashion eyewear press communications, extending messages on the web and social media.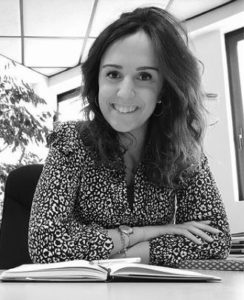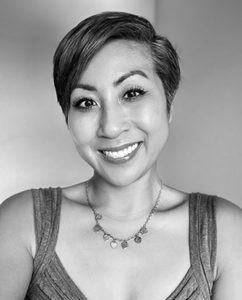 OPTOMETRIST & ENTREPRENEUR
I believe in living my best life each day and inspiring that mindset to those I come across. As an optometrist, I'm able to help my patients see the world they live in more clearly. As an entrepreneur, I'm able to connect to so many people in all walks of life and share my passion for eyes. As a facilitator, I'm able to bridge the gap between eyecare and couture eyewear and that is exhilarating!
WENDY BUCHANAN
OPTICIAN & IMAGE CONSULTANT
I am outgoing with a keen focus to fit eyewear that expresses individuality with visual style.  I am deliberate in my eyewear selection, dressing for my day starting with specs and then complementing the Spec Style with my outfit and shoes!  My artistic approach breaks the rules in favour of fashion, always on a quest to create a distinct look for myself and others. For 15 years I have been sharing my eyewear styling system globally, inspiring and empowering optical enthusiasts on a mission dedicated to "Styling with Success"!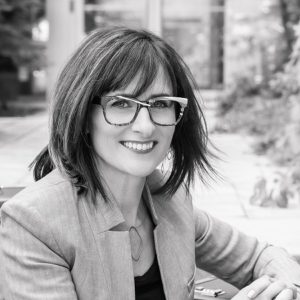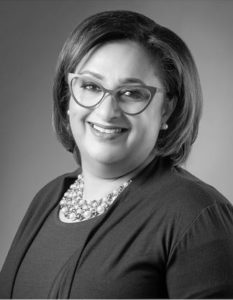 SHAN KHAN
OPTICAL PROFESSOR AND EDITOR
I am an eternal optimist famous for making sweet tasting lemonade out of life's bitter lemons. I love the energy of connecting with people and the creative energy that ensues.  I have been in the optical industry for thirty-five years. It is a pursuit of passion and something I love from all perspectives.  I am an optical nerd at heart. As an opticianry professor, I find there's nothing in the world like the enthusiasm in the classroom of a budding new generation of optical specialists.
SEE
IMAGINEM'S
VIRTUAL
MAGAZINE
GET ONBOARD!
ACCELERATE YOUR BRAND'S REACH
THROUGH ADVERTISING ON OUR WEBSITE.