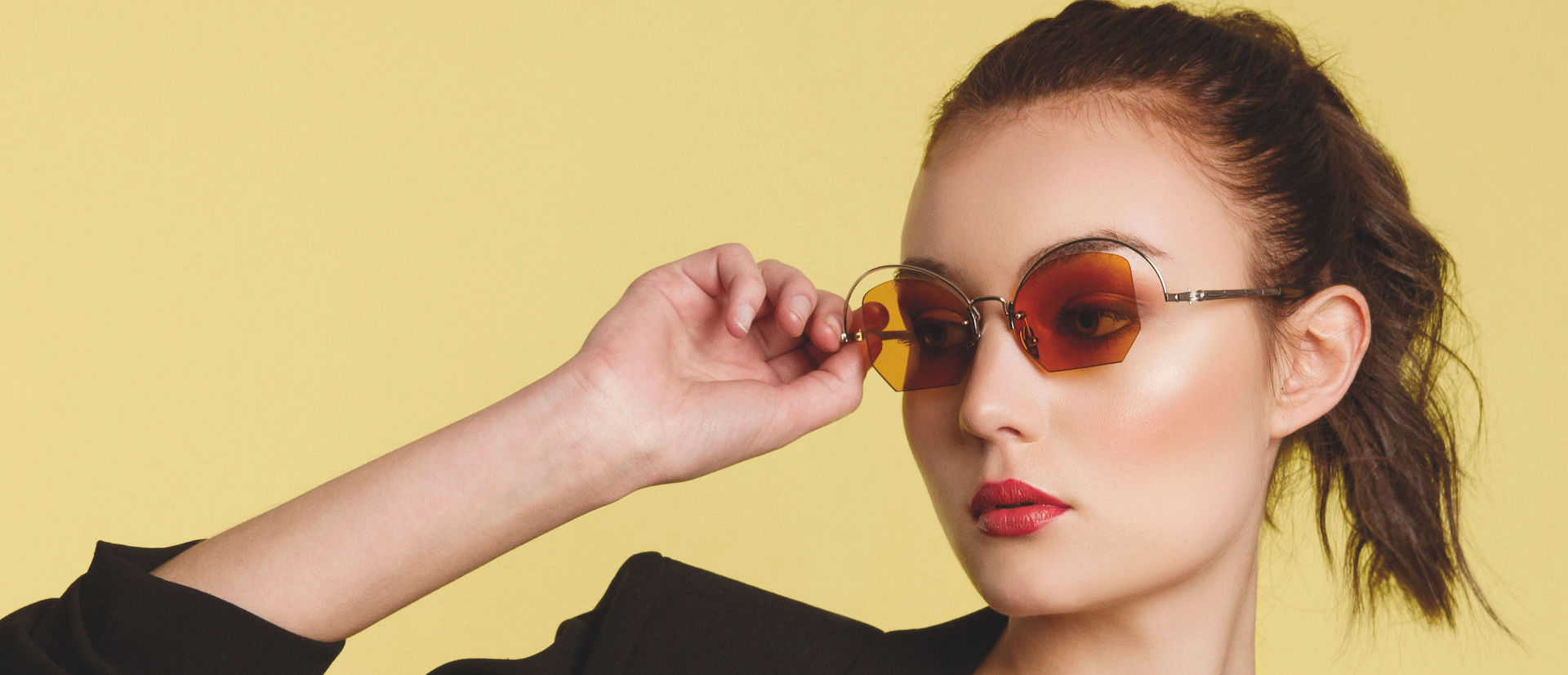 If you look back at all our pivotal eras in humanity, you will see examples of fashionable eyewear trends that define each era.
Many celebrities, music artists and key opinion leaders can be identified by their unique eyewear which is often part of their personal brand.
In a world were marketing dollars and distribution power dominate, independent eyewear has been pushed back into niche corners of the market, particularly in America (much less so in Europe).  Let us explore.
What is Independent Designer Eyewear?
Independent designer eyewear can be characterized as eyewear brands that are designed specifically and exclusively for the purpose of creating fashionable eyewear. These independent brands are not normally known in the broad consumer market and often carry the eponym of their creators, such as Morel, Jacque Marie Mage, Kirk & Kirk and David Green Eyewear.
Others carry the name of their home regions which have inspired the designs of their creations such as FACE A FACE PARIS, Etnia Bacelona, and ProDesign Denmark.
These independent designer eyewear brands stand apart from the licensed brands which are marketed by large corporations and attempt to leverage broad consumer awareness of haute couture luxury brands such as Chanel and Michael Kors etc.
Many in the optical industry characterize "independent" eyewear brands as those not affiliated with the behemoth EssilorLuxxotica corporation. EssilorLuxottica SA is an Italian-French vertically integrated multinational corporation based in Paris and founded in 2018 from the merger of the Italian company Luxottica with the French company Essilor.
As EssilorLuxxotica also owns large optical retail chains such as Lenscrafters and Sunglass Hut, many independently owned retailers view them as the competitor. Thus, in many circles, "independent eyewear" has come to mean independent from large corporations.
The fact is, across the globe there are hundreds of independent designer eyewear brands, and we look forward to sharing this guide with fashionable people who are in search of modern luxury eyewear.
What are the different types of eyewear?
It is worth noting that there are several different forms of fashion eyewear in the world with a myriad of different interpretations.
Eyewear comes in many different forms, shapes and styles. Materials, with the emergence of emphasis being placed on sustainability, is also playing a major role in defining new niches for eyewear brands. As you might expect, though, the most iconic and enduring types are still the classic sunglasses that have been sported by iconic celebrities, historical figures and notable socialites over the years.
While couture eyewear is becoming more desired as consumers crave a way to embrace their individuality, exotic materials such as ancient wood, leaves, cotton and even recently recycled records are becoming a new trend that independent designer eyewear brands are embracing as they rise to the challenge of sustainability.
Millennials, which are the largest consumer market in history, are instinctively gravitating towards eyewear materials that help them keep their promise to protect Mother Earth. Processes such as cloisonne and gold plating are used to take the elements of luxury to the next level.
Sunglass frames and eyewear frames are now used interchangeably to create endless combinations of frame and lens styles. 3-D printing and other advanced technologies are also influencing the development of independent eyewear.
We anticipate many new eyewear styles will emerge as fashion and technology continue to merge at an accelerating pace.
How can you tell if a brand is independent?
Let's start by defining what is NOT independent eyewear. If an eyewear brand is recognizable from the haute couture world of fashion and accessories, then it is easily identifiable as not being an independent brand. Examples include Gucci, Calvin Klein and NIKE. The industry refers to these as licensed-in brands.
However, if the brand name is one that is not immediately recognizable as a couture brand, it does not necessarily mean it is an independent brand.
Often, low-end eyewear suppliers and optical retail chains will introduce an unknown exotic sounding brand name to represent a high-quality independent brand. These are often very inexpensive and lower quality offerings that do not fit into the genre of independent eyewear.
Eyewear fashionistas can and should search the brand names online and learn the fascinating stories behind any quality independent frames they are considering.
Additionally, there are also many advocates for independent eyewear such as IMAGINEM magazine and INVISION magazine and you can read many articles on independent eyewear and independent eyewear designers among their various digital and print articles to get a better insight into this magical segment of the eyewear market. .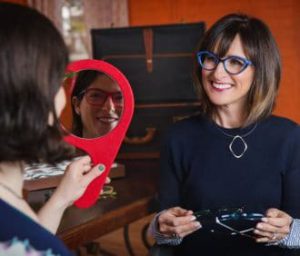 Independent opticians also work diligently to build good relationships with a vendor network that is also independent.  Purchasing from your local independent eyewear provider often supports an entire network of entrepreneurs, all working together to provide customers with the perfect vision solution for fashion and function.
How can you buy into the movement?
You can buy into the world of independent designer eyewear by starting to seek out and support independent eyewear brands. The best way to do this is to carefully select your optician and research the eyewear brands they carry. You can assume for certain if a majority of their brands are independent eyewear that they have expertly curated their collections by choice.
You can also confidently assume this optician will know the story behind the brands and the importance of offering a robust selection of diverse independent eyewear from a variety of designers so you can have many options to choose from.
Step outside of your comfort zone and buy as many pairs as your budget can afford. The days of one pair of eyewear should have never existed but in today's busy world, multiple pairs of eyewear are necessary. By doing this, you will be able to diversify your image and take your personal brand to a level that will be highly appealing to those who appreciate authenticity.
Wendy Buchanan, an Image Consultant and Optician, says, "Fashion oriented consumers know their styles and once shown the many independent eyewear options, they transpose the mind set they have for shoes or other accessories to their eyewear to complete their personal fashion statement."
Another great way to support this movement is to talk about it. Tell your story and share the story of these brands.
Whether you talk about the exclusive artisanal factory process of Feb31st bespoke eyewear or the rich history of Japanese made Matsuda, there is so much you can talk about and impress your friends and colleagues with your new-found knowledge of independent designer eyewear.
Conclusion
As we are constantly exposed to more design influences in today's digital age, we are beginning to realize that personal style is influenced by the eyes of the beholder. Be that as it may, individuality is a tremendous source of motivation to create new trends and new expressions.
We are no longer limited to the traditional norms of eyewear fashion trends and personal taste, which is why independent designer eyewear is the ideal entry point for millennial consumers to find their personal sense of style.
Explore great resources such as IMAGINEM magazine, who has taken a stand for independent designer eyewear by creating a place where these global brands can tell their story with intense color and insightful details.
For eyewear fashionistas ready to explore more delicious options, the pages of IMAGINEM provide a visual fiesta of opportunity to build out your fashionable eyewear wardrobe.
Are you an independent designer brand or looking to launch a new collection? Join the IMAGINEM community today and help us to tell your story.
JOIN OUR NEWSLETTER