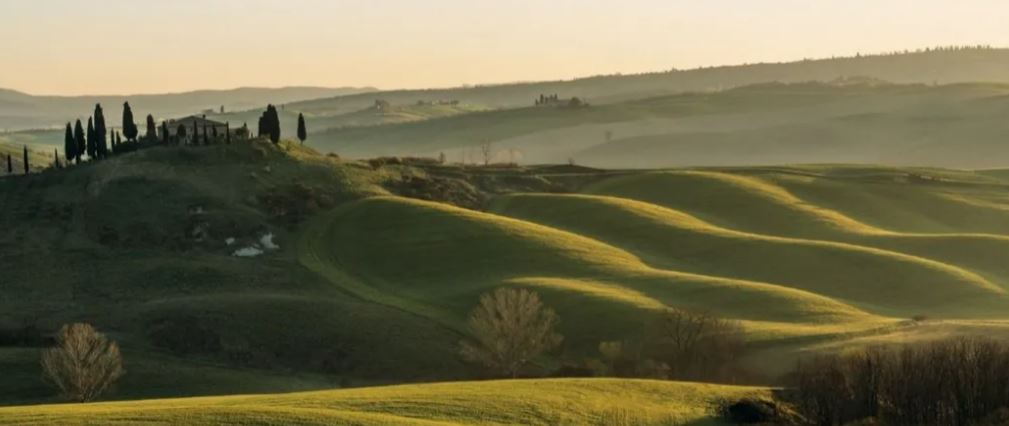 After centuries of craftsmanship, quality, and innovation, Italian eyewear is again in high demand. Italian eyewear design and quality are traits that continue to be recognized worldwide by true lovers of luxury.
In this article, we will take a trip back in time to see where it all started, discover the modern-day visionaries who are keeping the traditions alive and review a few ways to introduce these unique Italian eyewear products to your customers.
History of Italian Eyewear
The first eyeglasses were invented in 13th century Venice. This is where aristocrats, philosophers, and scientists of the Italian Renaissance established and revolutionized the use of eyewear. The invention of the printing press made reading more accessible and in turn, made eyeglasses for many a necessity.
Some of the first eyeglasses were referred to as "bow" glasses. They were worn perched on the bridge of the nose. They were functional but inconvenient. By the 1700s temples had been added to the frame front and assisted in balancing the weight of the original glass lenses.
The original eyeglass frames were made from various materials found in nature including whalebone, wood, and leather. Italy has always been a place where tradition meets innovation and the modern collections of today are no different.
The history of Italian eyewear wouldn't be complete without mentioning the contributions of Luxottica or the creation of Mido. The story of Luxottica is a story of Italian perseverance and the will to thrive. Leonardo DelVecchio, an orphan who went on to own the largest eyewear empire in the world, is inspirational. A year after establishing his company, DelVecchio presented his merchandise at the newly formed Mido eyewear exhibition.
Mido was created in 1970 by a group of forward-thinking entrepreneurs to showcase all things Italian eyewear. After 50 years, Mido is still going strong and is one of the premier trade shows servicing the eyecare industry today.
Made in Italy
The majority of Italian frame manufacturing is located in northern Italy and the region around the Dolomite mountains. The town of Agordo is home to Luxottica. Leonardo DelVecchio established the company there when he heard the town was giving free land to new manufacturing businesses looking to relocate.
In Lombardy, north of Milan, you will find the headquarters of one of the finest acetate producers in the world, Mazzucchelli.
Mazzucchelli was founded more than 150 years ago and is now on its sixth generation of owners. Their motto is, "excellence in innovation and quality with a focus on tradition and craftsmanship."
Their most recent innovations are focused on sustainability. They now offer materials that utilize recycled plastic waste and have introduced a vegetable-based additive instead of the traditional plasticizers used in the past.
Keeping Traditions Alive
Today, hundreds of eyewear factories of various sizes dot the Italian landscape. ANAFO – the Italian Association of Optical Goods Manufacturers – boasts over 125 member companies, among them many small hand crafted artisan eyewear producers keeping the traditions (and the Italian economy) alive and thriving.
Among them, however, Luxottica cannot be found. In 2019, subsequent to the merger with the the French giant with Essilor, Luxottica announced its withdrawal from ANAFO.
Here are a few examples of the innovative companies that continue the traditions of Italian eyewear:
L.G.R
Founded in Italy by Lucca Gnecchi Ruscone (L.G.R) after he discovered a treasure of vintage eyewear in his grandfather's optical shop in the African country of Eritrea. Lucca's grandfather, Raffaelo Bini, lived in Africa for 40 years. He established a photo and optical shop there in the 1930s and lived there until he was forced to return to Italy in the 1970s to avoid an impending war.
He left behind a warehouse full of inventory. In 2005, after obtaining permission from the Eritrean government, Raffaelo was allowed to return to his adopted homeland and asked his grandson Lucca to accompany him. In Raffaelo's possessions were a selection of eyewear from a time long forgotten.
That discovery launched the L.G.R. brand we know today. Lucca incorporated the vintage styles that he uncovered in his grandfather's warehouse and married them with the materials of today. He even found the original factory that produced the originals and hired them to handcraft his new brand. A true full-circle moment for Lucca and Raffaelo.
The L.G.R. philosophy has always been to capture the timeless elegance of Italian-created eyewear, and they have succeeded in doing just that.
Sea2Sea
As Italian natural resources have always been an underpinning of the Italian eyewear industry, it is not surprising the sustainability and environmentally-friendly practices and initiatives have taken hold.
Specifically ocean plastic contamination and the unsustainability of the fashion industry have been burning issues lately. In this regard, François van den Abeele, the founder of Sea2See, has been a pioneer in the eyewear world, since he came up with the "seastainable idea" back in 2015.
Sea2See's glasses are entirely made from marine plastic waste which is up-cycled into a reusable raw material.
Ottica Veneta/SOSPIRI EYEWEAR
Founded 20 years ago in the mountains of northern Italy, Ottica Veneta epitomizes the essence of luxury Italian eyewear. Through establishment of a small consortium of families that live and operate in the mountains surrounding Venice, Ottica Veneta has carved a place in the luxury market by dedicating itself to maintaining the same standards of quality to which the artisans of centuries past were committed.
In 2004, founder Riccardo Lamon launched his signature luxury brand, Sospiri Eyewear. Sospiri was inspired as a tribute to the Venetian Maestros of old and those craftsmen who follow the same artisanal methods today. That's why the company is named after Venice's famous Ponte dei Sospiri, with its ornate stone carvings and architectural embellishments.
FEB 31st
This Italian company was created with the mission of sustainability. Their handcrafted bespoke eyewear recycles natural elements that would have otherwise been discarded. FEB31st transforms these materials into a frame that is made to order specifically for the person who will wear it.
Each frame is 100% customizable. Select your size, color and even have them engraved with a special message. Every Feb 31st frame is as unique as the person who will wear it.
Italy For Everyone
Italian eyewear brands have a story to tell. From the talented craftsman to the premium materials, every brand and every frame has a story. Communicating the story of why the brand was created is one way to have a customer connect to the brand. Selecting a frame should evoke some emotion in the wearer. They should feel good wearing that frame and knowing its history.
To curate the best selection of eyewear for their customers, opticians should always have the customer at the forefront of their minds. Is your clientele more conservative? Do they crave color?
There are hundreds of Italian eyewear brands to choose from. Knowing your clientele will help narrow down the brands that will be the perfect fit for you.
The road to finding and securing the best eyewear Italy has to offer is not always an easy task. One sure way to see all the latest and greatest in Italian eyewear is to visit Mido when it is held in Milan every year.
Unfortunately, due to cost and scheduling conflicts, this is not always an option. The alternatives include subscribing to a premium optical trade publication, researching online for the latest in optical industry news, or contacting the brand directly.
"I love things that age well – things that don't date, that stand the test of time and that become living examples of the absolute best." – Giorgio Armani, Italian Designer
When you invest in Italian eyewear, you are purchasing a piece of history. Numerous independent eyewear companies are keeping traditions alive with handcrafted processes and attention to detail. The combination of premium materials and craftsmanship makes Italian eyewear unparalleled in the industry. Italian designers strive to establish new trends with their continual innovation in both design and technology.
Independent Italian eyewear brands will always be in demand for their unique interpretation of eyewear and the generations of history they represent.
JOIN OUR NEWSLETTER