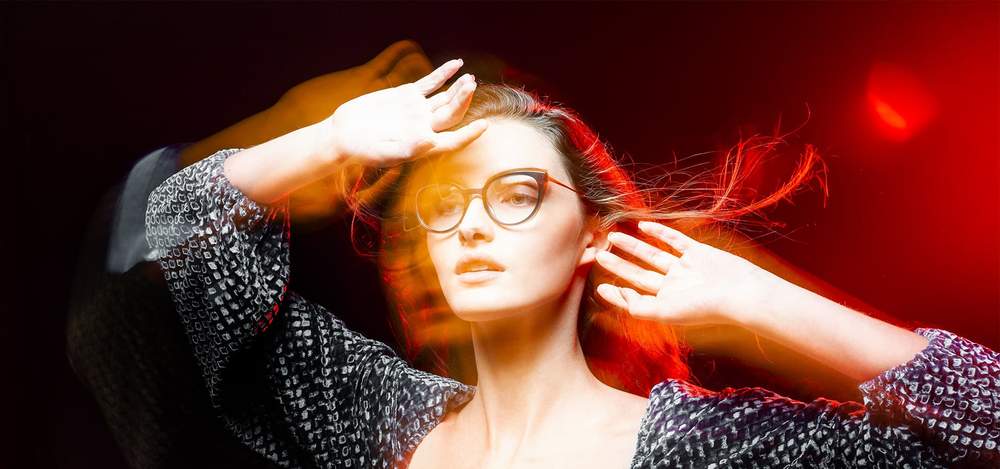 When you are looking for the perfect pair of eyeglasses, the options can sometimes seem overwhelming. Many eyewear consumers have never enjoyed the luxury of being pampered by an independent optician.
Like the stylist you may visit or the salon you may frequent, an independent optician is committed to making you look and feel fabulous. They focus on carrying independent eyewear and are often known to travel the world looking for treasured eyewear from artisans that design in the far corners of the earth.
You will often find hidden gems of gorgeous eyewear in an independent optical shop.
Why should I purchase my eyewear from an independent optician?
An independent optician can create individual lens packages that best suit your needs and make the perfect choices to compliment your features.
You receive the best pair of frames and prescription lenses at the best price.
You avoid expensive and limited contracts that have long waiting lists or "buy it now."
At the independent optician you will receive a premium service with personalized recommendations that will aid in your style and wellness.
You will have the ability to have an in-depth and personalized consultation that includes your custom prescription sunglasses design and prescription glasses.
Independent opticians offer superior eyewear
Independent optical shops have a strong passion for luxury eyewear. Whether it is outfitting a bride for her wedding or a customer for his/her everyday eyewear needs, the independent optical shop is deeply invested in creating special moments and treating customers to luxurious vision that often cannot be found at a budget optical shop with high traffic.
Independent opticians love a challenge, and often focus on cutting edge brands and durable frames that last a lifetime. This mindset has earned independent optical shops a reputation as one of the top shopping destinations in many towns.
Independent opticians offer a superior customer experience
One of the primary reasons for buying eyeglasses from an independent optician is to get more bang for your buck. Independent opticians can often offer complete eyewear and eye examinations in partnership with an independent eye doctor which are less expensive, more convenient, and quicker than the alternative, which would involve going to a chain store.
Some other benefits of an independent optician may include:
The ability to order new frames online and have them delivered to the customer's door.
The ability to custom order sunglasses that do not need a prescription.
The ability to find frames that fit your face.
The ability to get repair and service from a trusted professional.
There is often no obligation to make an appointment in advance.
You can be sure you are getting the best lenses and the most unique frames.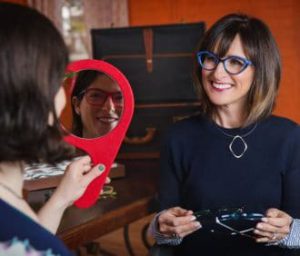 Independent opticians also work diligently to build good relationships with a vendor network that is also independent. Purchasing from your local independent eyewear provider often supports an entire network of entrepreneurs, all working together to provide customers with the perfect vision solution for fashion and function.
Independent optical shops offer exclusive eyewear
In the past, being an optical shop owner was a dream for many optical professionals. Instead of buying glasses from a large corporation, opticians were in control of their livelihood. This meant that opticians had freedom in knowing exactly what to carry and what to wear. Their stores were special. As an owner, they could design your shops and choose how to display the items in it. Opticians were becoming renowned for selling unique products. They had many resources at their disposal to make a better customer experience for customers. However, over the years, larger corporations have made changes in the eyewear industry. This has prompted independent opticians to seek out exclusive eyewear which is not mass produced by the corporate conglomerates. In addition to being better for the economy and often for our environment, this is also good for the longevity of independent opticianry. This is an experience we want our children and grandchildren to be able to enjoy and when you choose an independent optician, you are supporting a local family.
Conclusion
When it comes to shopping for eyewear, the independent optician provides genuine knowledge, attention, and professionalism. If you live in a region where selection appears limited or every "looks the same" in all the local shops, it may be worth to travel a bit further and experience the difference in buying eyewear from a a local independent optician or local eye care provider. Although many eyewear buyers may be tempted to purchase one pair per year because of the restrictions on vision care plans, consider expanding your eyewear wardrobe and treat yourself to additional pairs of eyeglasses or sunglasses at your local optical shop.
JOIN OUR NEWSLETTER